OUR STORY
Proxima Global Sdn Bhd is a well-established face mask manufacturer situated in Kuala Lumpur, Malaysia. We specialize in the production of high-quality face masks that meet international standards for safety and effectiveness. Our company is registered with the Medical Device Authority (MDA) and GDPMD, which ensures that we comply with all the necessary regulatory requirements to manufacture medical devices in Malaysia.
Our state-of-the-art manufacturing facilities are equipped with the latest technology and adhere to the most rigorous standards, including ASTM F2100-11, EN 14683:2019, and ISO 13485:2016. We also have a dedicated Quality Control team that closely monitors every stage of the manufacturing process to ensure that our products meet or exceed the highest standards of quality.
At Proxima Global Sdn Bhd, we are committed to providing exceptional value to our customers. We offer OEM services, allowing our clients to customize their face masks according to their specific needs and requirements. We have also established our own brand, Proxima, which is known for its high-quality, reliable products.
In summary, our company's commitment to quality and excellence has earned us a reputation as a trusted and reliable supplier of face masks in Malaysia and beyond.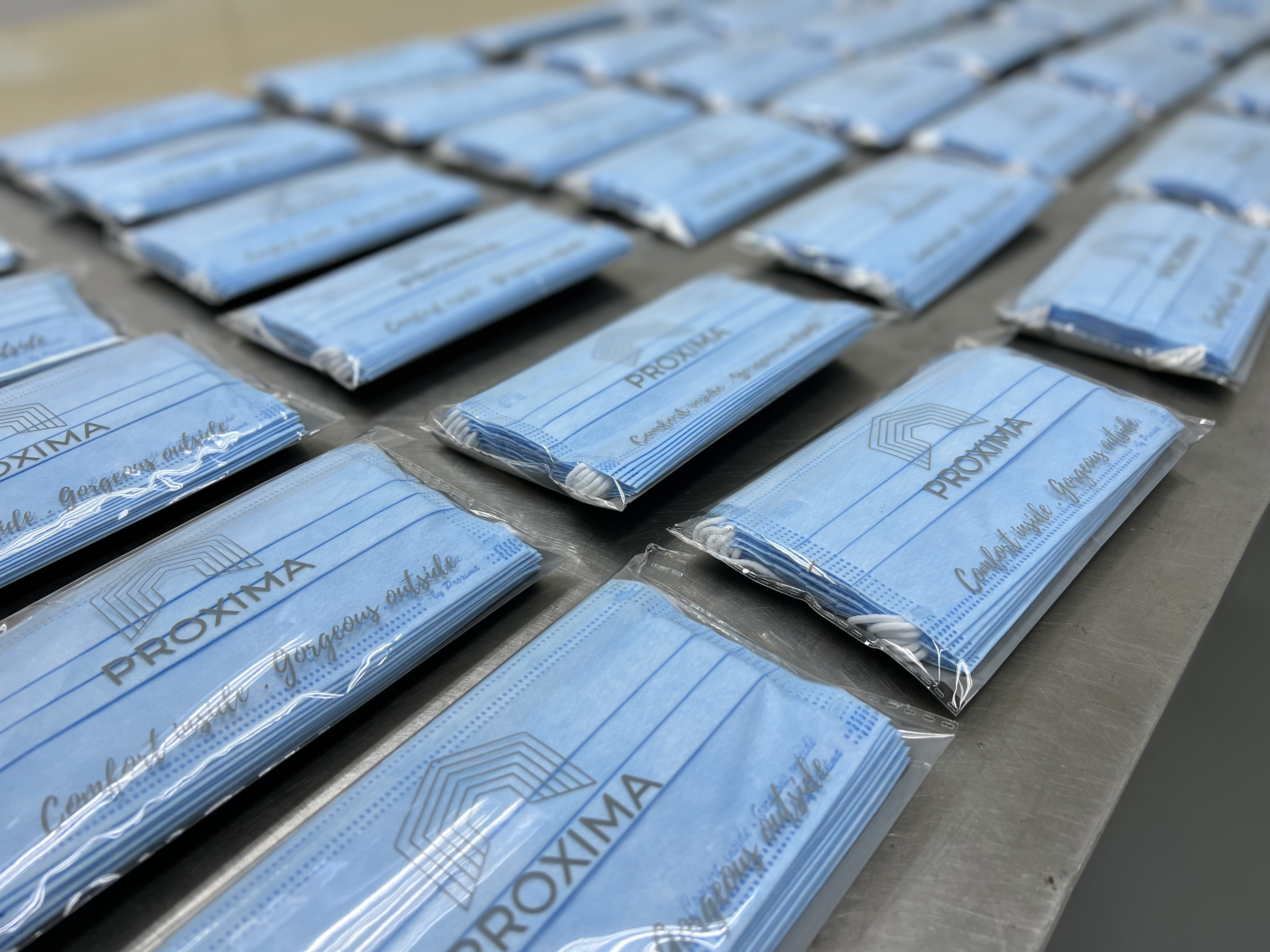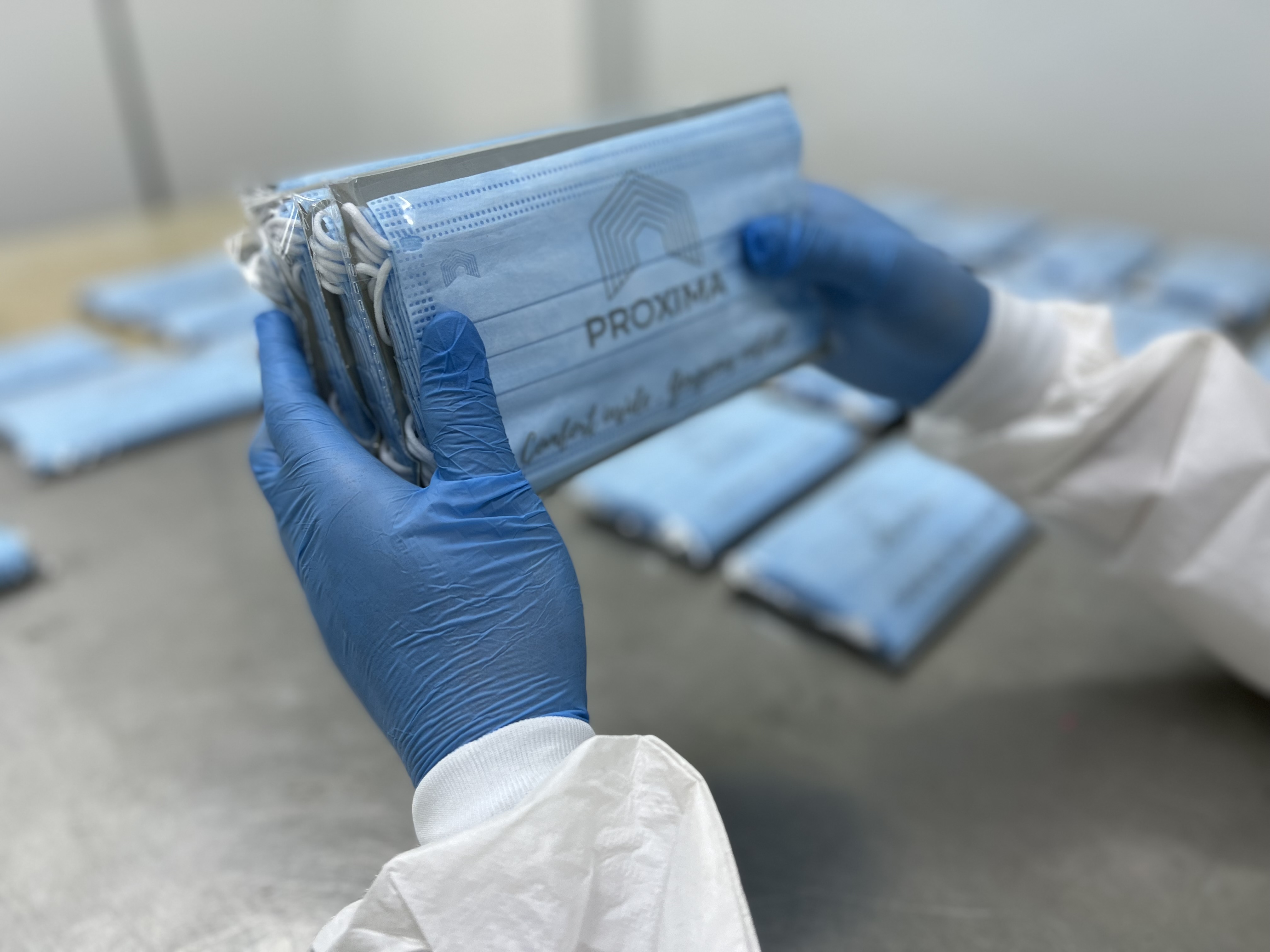 The success of our business hinges on customer satisfaction, as we understand that each customer has unique requirements and needs. Therefore, ensuring the quality of our products is our top priority. In addition to manufacturing medical face masks, we offer a comprehensive one-stop solution for our customers. We distribute a range of Personal Protective Equipment (PPE), including hand gloves, face shields, surgical face masks, and test kits, to meet the diverse needs of our customers. Our goal is to provide a hassle-free experience to our customers by providing all the necessary products and services under one roof.
Our Company Values
The underlying corporate values underpinning the business approach of Proxima Global incorporate the following: